We believe in the fruits of hard work discipline, sportsmanship, respect and structure all combining to improve play on the field. 
At the same time, we support camaraderie, enjoyment and Christian values to provide a love for the game and a bond between teammates.
We strive to provide physical skill development, mental skill development, enhancement of baseball
knowledge and maximization of sound fundamentals.
Landen GIbble #27
Logan Gibble #86
Braden Adorno #99
Gabe Octtaviani-Gonzalez #8
Parker Armstrong #5
Liam Kelch #15
Justin Gilbert #11
Carter Elias #13
Brenden Lekic #7
Cole Rhoden #4
Dylan Szych (guest player) #19
Encourage players to be all they can be with full effort at all times
Develop skills and knowledge necessary to consistently improve
Provide a family atmosphere to bring the team and parents closer together
Ultimately to help players acquire the abilities to play at a high school and college level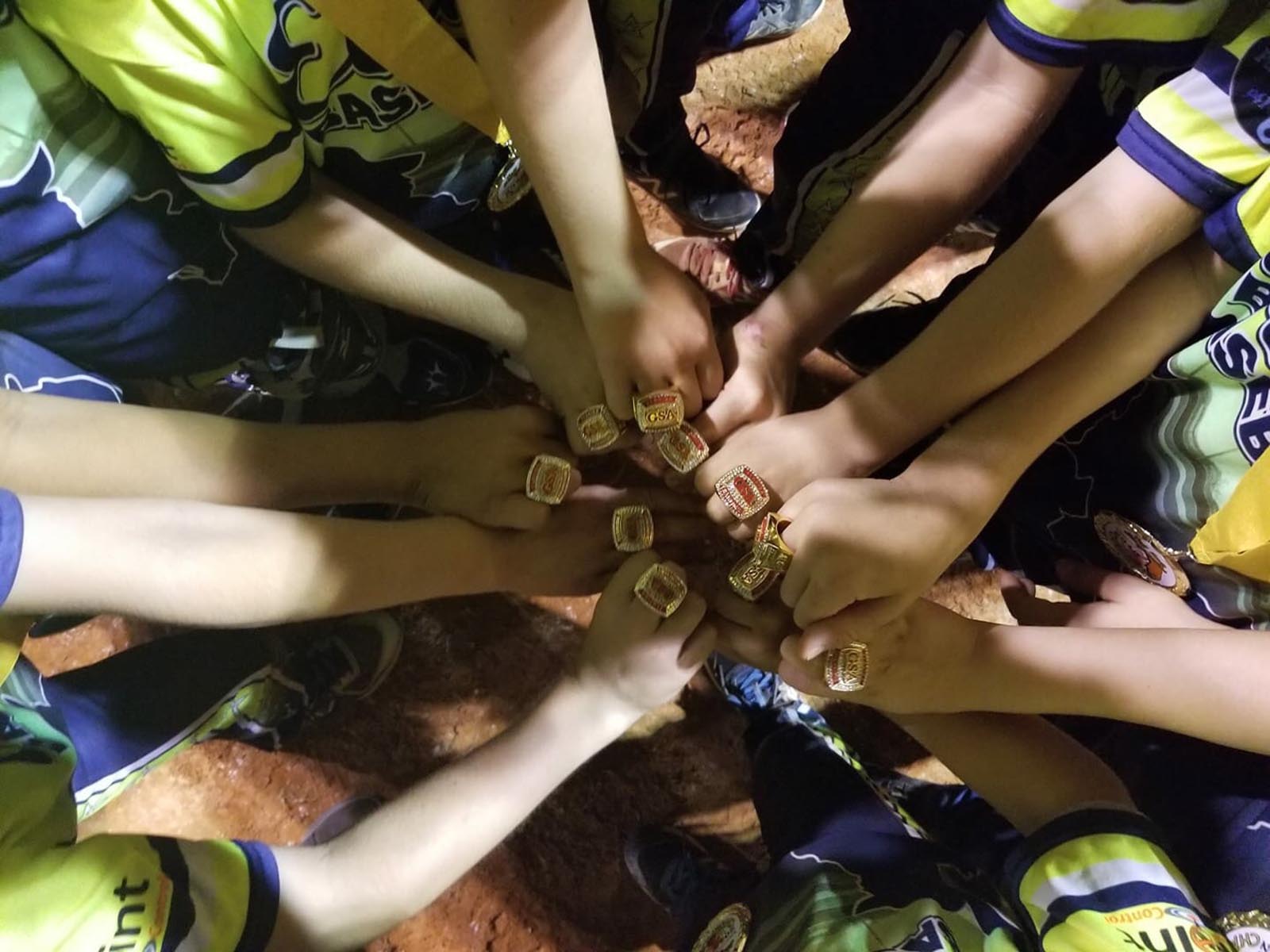 Form a Team that Competes at a Championship Level
Practice, Learn, Execute and Improve Everyday
Create Unity in a Team that is Strong
Represent Elite Baseball with Pride